Brexit - Southern Ireland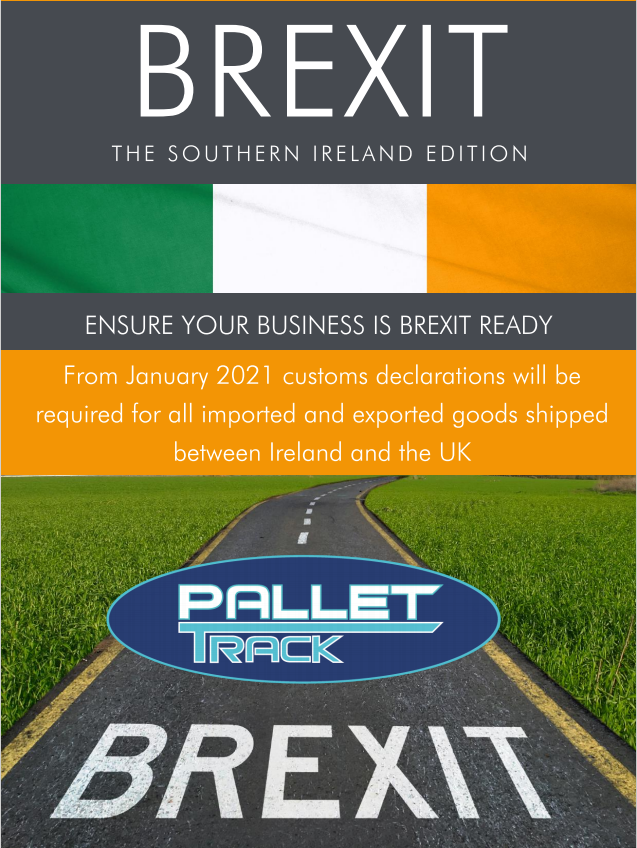 Below is the latest information relating to consignments to be shipped to the Republic of Ireland in the New Year after Brexit.
Please note that information is still constantly being updated in line with government guidelines and if you have any questions please call us anytime on 0116 275 1555.
1. Translink Express Logistics require a signed copy of our Direct Representation Form, which authorises our local depot to act on behalf of you as the sender. If you have not already completed this document you can request a copy from us for completion.
2. Each shipment to Southern Ireland now also requires a copy of the Direct Representation Form signed for by the consignee / delivery point and uploading as a copy of customer paperwork to the job.
3. Southern Ireland Shipments now also require a AEP5 Form (customs and excise clearance agents form) completed by the consignee in Ireland which then needs to be forwarded on to the Irish revenue (via their ROS or emailing aep@revenue.ie) and a copy must be attached on the portal as customer paperwork against the shipment
4. For delivery to private addresses we do not require a consignee direct representative form or AEP5 form, instead you will need the consignees PPS insurance number on the commercial invoice
5. EORI Numbers are now a mandatory requirement for all consignments destined for the Republic of Ireland and must be added to the DELIVERY NOTES of the consignment.
6. Each shipment will require a Commercial Invoice scanned and attached as Customer Paperwork and a copy attached to each pallet, this must include the below information:
Exporter Name. VAT Number, EORI Number and Address
Importer Name, VAT Number, EORI Number and Address
Invoice Date
Invoice Number
Goods Description
Commodity Codes
Country of Origin
Quantity and Weight (NET & Gross) broken down per Commodity Code
Price
Currency
Incoterms
7. Consignments must be entered on to the online entry system by 13:45pm, complete with the following documentation attached as Customer Paperwork:
Commercial Invoice
Direct Rep Form for our Customer
Direct Rep Form for the Irish Consignee
AEP5 Form
The EORI number must be clearly stated in the DELIVERY MANIFEST NOTES. Please note if any of the above information is missing the shipment will be rejected and we will be unable to collect the freight.
8. Items must be palletised on heat treated pallets, frames, crates etc that clearly display the IPPC (INTERNATIONAL PLANT PROTECTION CONVENTION) Stamp outward facing
9. Once the consignment information has been received and is approved by the local depot in the Republic of Ireland, pallets can be moved via the network for delivery.
10. Pallets that are rejected due to missing information will not be transported or collected until the correct information has been provided and may be deleted from the system and need to be reinput the following day.
For information on the Customs Clearance Costs, please go to our help desk for more information and a list of the charges.