Welcome to The Home of Logistics
Translink Express Logistics Limited is a well-established independent carrier, strategically located in Narborough, Leicestershire. 
We offer a wide range of services that can be specifically tailored to suit individual client's needs.
Delivering pallets and parcels throughout the UK, Europe and the rest of the world, Translink Express Logistics has the answer to all of your distribution needs.
Since 1987 we have continued to provide our clients with an unrivalled level of service.
We are committed to helping our clients grow their businesses  through our partnership approach, this includes 1-2-1 Customer Service, regular review meetings with an account manager, KPI reporting, fixed contract agreements to name but a few.
We are here to help your business with all of its storage and distribution needs. 
For further information take a look around our website or give our sales team a call. 0116 2751 555 Option 4
Or email: sales@translinkexpress.co.uk
Customer Area
View and manage consignments for pallets, manage your address book and much more.
Pallet Entry Login
Create and view you parcel consignments, update your account details
What you need to know for Southern Ireland:
A direct representative form must be signed and completed by our customer, this now must be attached to your shipment as customer paperwork
A AEP5 form
Customers need a EORI number before shipping to Ireland and must include this information on the delivery manifest notes
All goods must be on heat treated pallets, clearly identifiable on the front of the pallet on the same side as the pallet label
Commercial Invoices are required and must include the following: EXPORTER NAME, VAT NUMBER, EORI NUMBER AND ADDRESS, IMPORTER NAME, VAT NUMBER, EORI NUMBER AND ADDRESS, INVOICE DATE, INVOICE NUMBER, GOODS DESCRIPTION, COMMODITY CODES, QUANTITY, GROSS AND NETT WEIGHT PER COMMODITY CODE, PRICE, CURRENCY, INCOTERMS
Consignments must be entered on to the system by 13:45pm
Customs Clearance Charges are now applicable to all consignments to Southern Ireland
Consignments which do not have the correct information provided will be rejected and not transported.
What You Need to Know for Northern Ireland:
Customers must be registered to the Trader Support Service website and register each shipment online for Northern Ireland
Once approved the MRN numbers generated will need to be provided on our manifest notes for approved shipping
All goods must be on heat treated pallets, clearly identifiable on the front of the pallet on the same side as the pallet label
Consignments must be entered on to the system by 13:45pm.
A customs administration charge is applicable.
Full information can be found on the Brexit Tab of our website, alternatively please call us on 0116 275 1555 for more information
A Great Track Record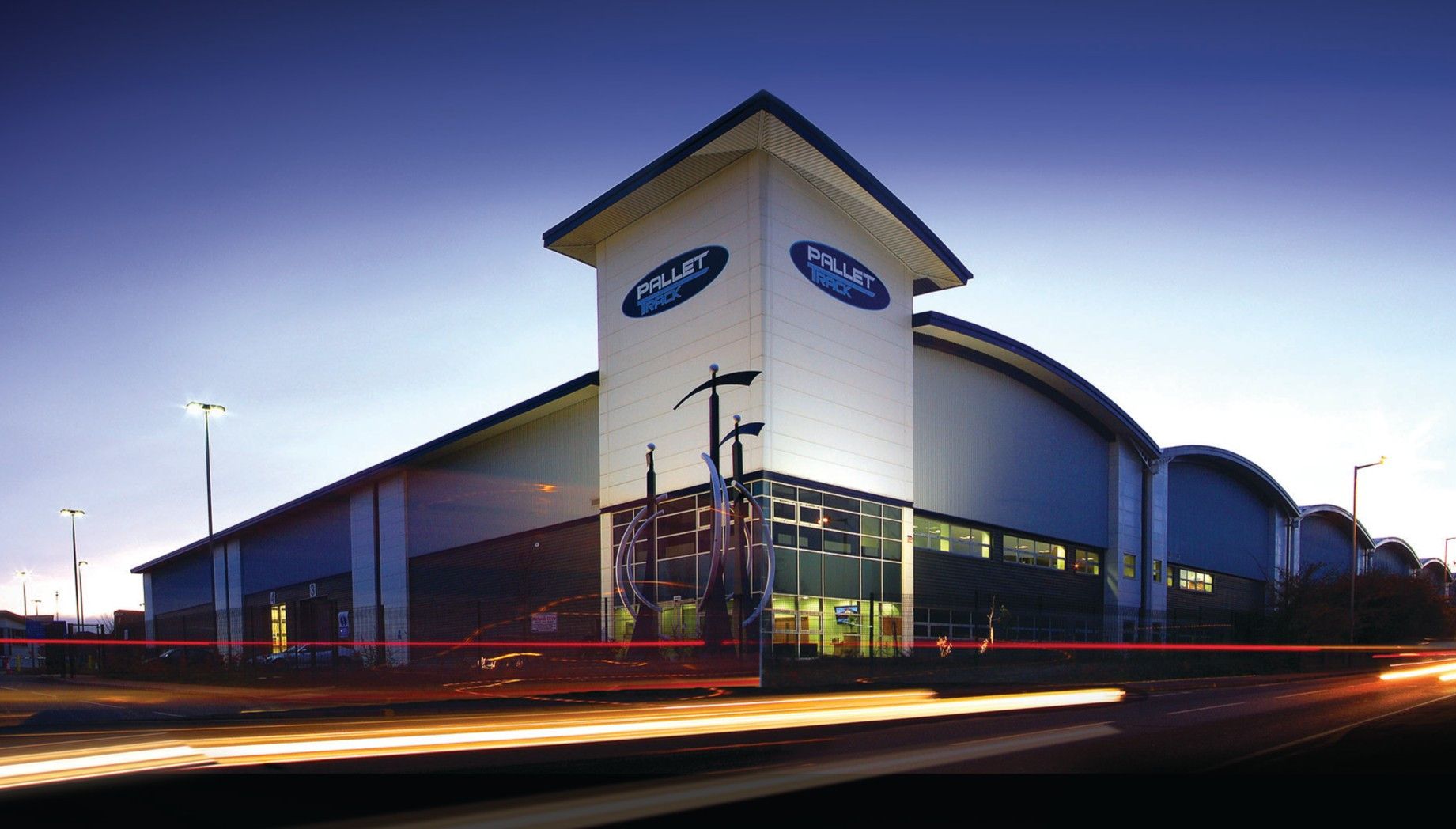 Pallet Track In A Nutshell
Launched 30th January 2004
Award winning network.
Over 30 million pallets delivered without a single loss
Live track and trace
Instant Online POD Data
SMS Messaging Service
Live ETA Updates
Customer tracking facilities
Leading edge IT
Delivering over 17,000 pallets a day
Over 85 depots throughout the UK
Full Client Integration
2m tall half pallets
Online Portal For Data Input
Proof of Delivery with Electronic Invoicing
GPS Co ordinate snap shot upon delivery
Email ETA Notifications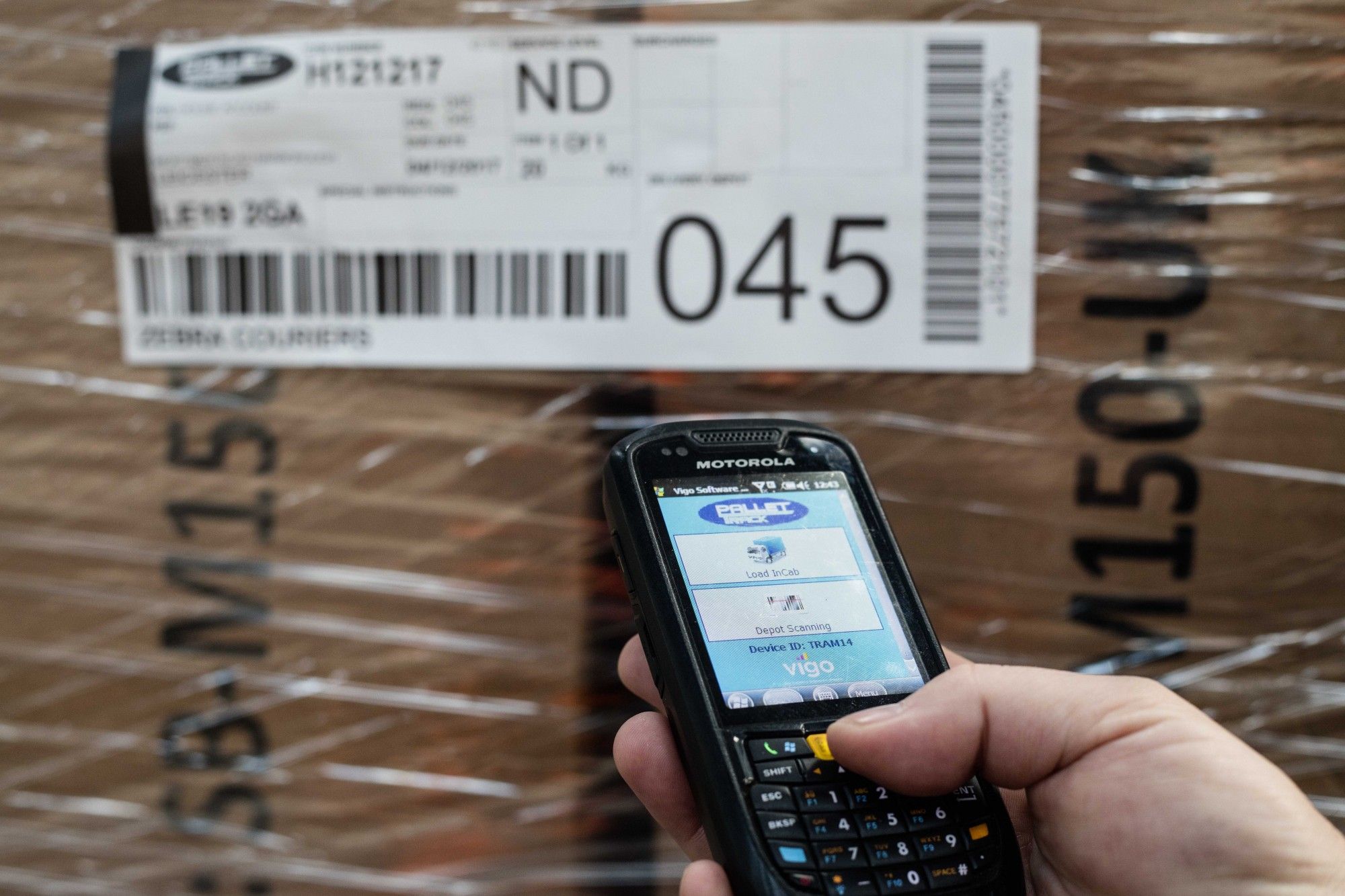 Our IT system for pallet delivery within our network Pallet Track has continued to go from strength to strength over the last 18 months.
With the introduction of our new online portal, offering our customers complete control of their deliveries, providing all information easily accessible, with a brilliant visual of consignments on a map across the country.
Our IT team have continued to develop the system to ensure it is as user friendly as possible and it is highly praised among our customer base..
The latest development and latest update is our new ETA email notifications, which allows consignee's who provide their email addresses to receive an email notifying them once the goods are with the local delivery depot, and another advising them it is out for delivery and a live estimated time of arrival (ETA).
We are able to personalized the email format to suit your needs as a business, ensuring it is suitable for your customer base.
This fantastic feature has helped reduce call volumes dramatically to our customers, especially those who offer a home delivery service.
For more information please call our office now on 0116 275 1555
Jobs