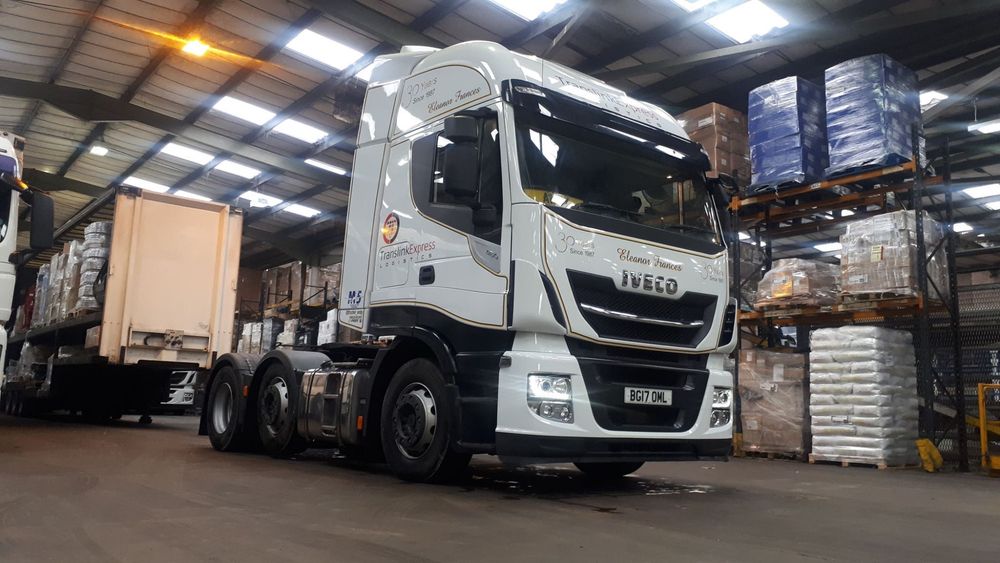 A Week in the Life of a Driver - DAY FIVE
25/10/2019
Another early start today, though not as early as the rest of the week. I have a run down to Park Royal in London to deliver packaging products I collected the day before.
I get into work at 04:45am, clock in, grab a coffee, and head over to the truck. After doing my walk round checks and checking the load I am soon on the road arriving in London at 7:40am. Nice and early for my 08:00am booking slot.
I grab a 15 minute break and give the truck a quick polish whilst waiting, before being called through to a bay.
Whilst I am being unloaded I decide to have some of my pack up and polish off 2 apples and an orange, watching trains go by on a nearby railway line.
After 35 minutes I am unloaded and my next job is a collection out of Waterlooville, which is due to be delivered to Old Dalby. On arrival there is a bit of a queue so I call the office to let them know of the delay. I ask if I can grab a quick break whilst in the queue and I am told that will be fine, as the vehicle before me will be another 20 to 30 minutes.
I eat my cheese and ham sandwiches and after about 35 minutes I'm called through to get loaded up with 26 pallets of mouthwash. Once loaded I head north. Luckily the M25 is good to me, but the M1 wasn't. Traffic was heavy near Dunstable and I hear that there has been a bad accident on the radio.
I decide to come off and use the A5. It was busy, but at least it was moving. I get to Old Dalby for 14:30. It is a bit of a squeeze getting in as the unit next door is having some kind of machine delivered so there is a crane and 2 trucks parked in the way. I just get through, and arrive at Goods In.
I am the only vehicle there so I get unloaded right away. Calling the office I am told to head to Whetstone to do a trailer swap. I arrive just before 16:00. I get the swap done and my paperwork signed for the loaded trailer and head back to the yard.
I drop the trailer, and head to the office. They tell me that I am done for the day so it's time for me to head home!