COVID-19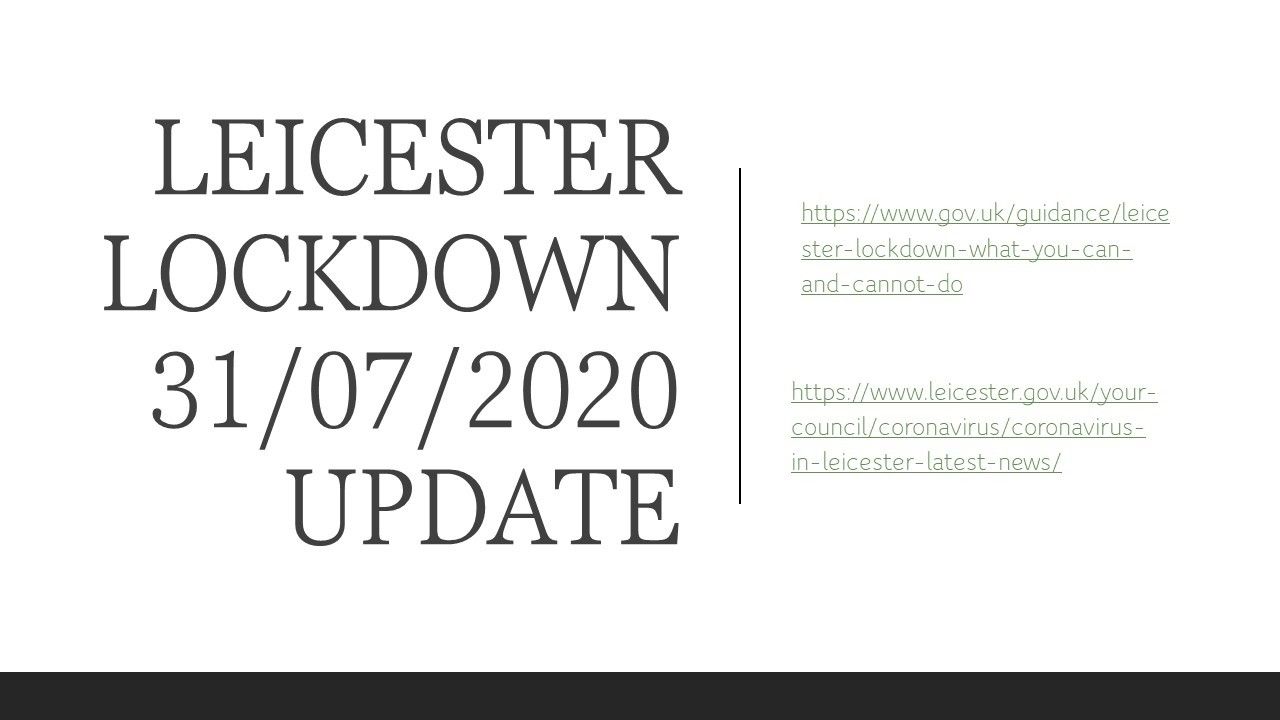 URGENT UPDATE - No More Customer Signatures for Delivery!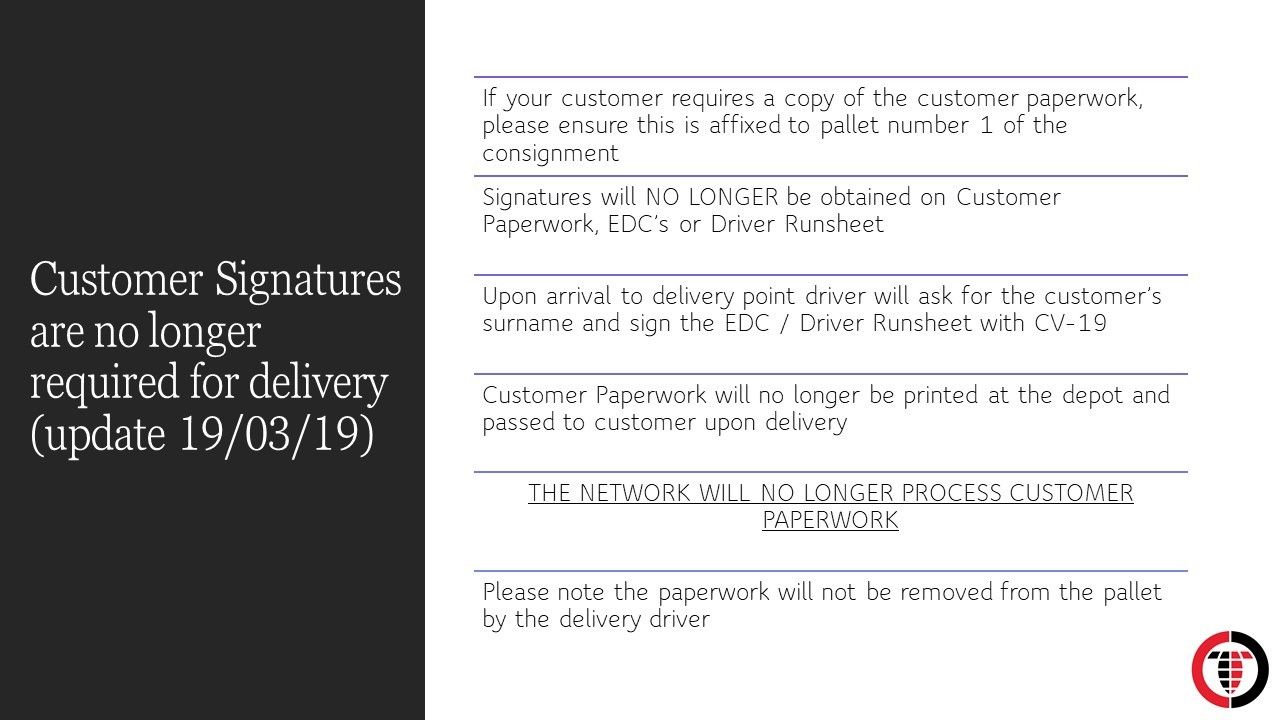 CORONAVIRUS INFORMATION
Translink Express Logistics have put together a short presentation below with up to date information from the government relating to the COVID-19 outbreak. 
We have included all updates for our customer / supplier base.
If you have any questions please give us a call on 0116 275 1555.
Thank you & Stay Safe!